Autumn Concert 19 November 2023
The Autumn concert introduced the World Premiere of 'The Nidderdale Suite' together with music inspired by the landscape.
We presented a wholly new string to our bow . . . 'The Nidderdale Suite'. This is a visual and auditory treat for the senses with a film of the Nidderdale area created by well-known filmmaker Paul Harris, combined with live music composed by Andy Wilson and Bryan Western. Bryan has also orchestrated the work for the Nidderdale Community Orchestra especially for the event.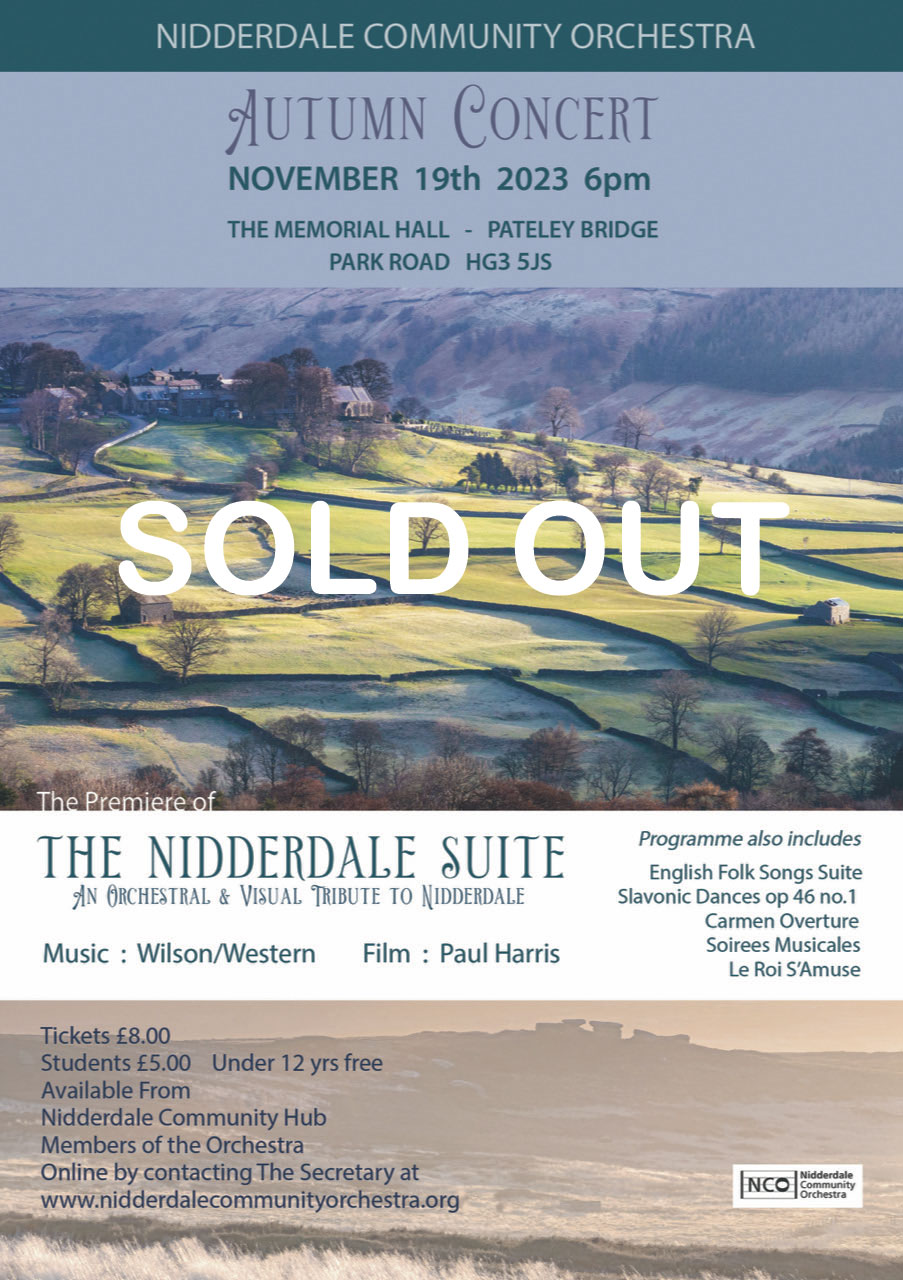 See a preview below:
© Paul Harris 2023
Spring Concert: 7pm Sunday 14th May 2023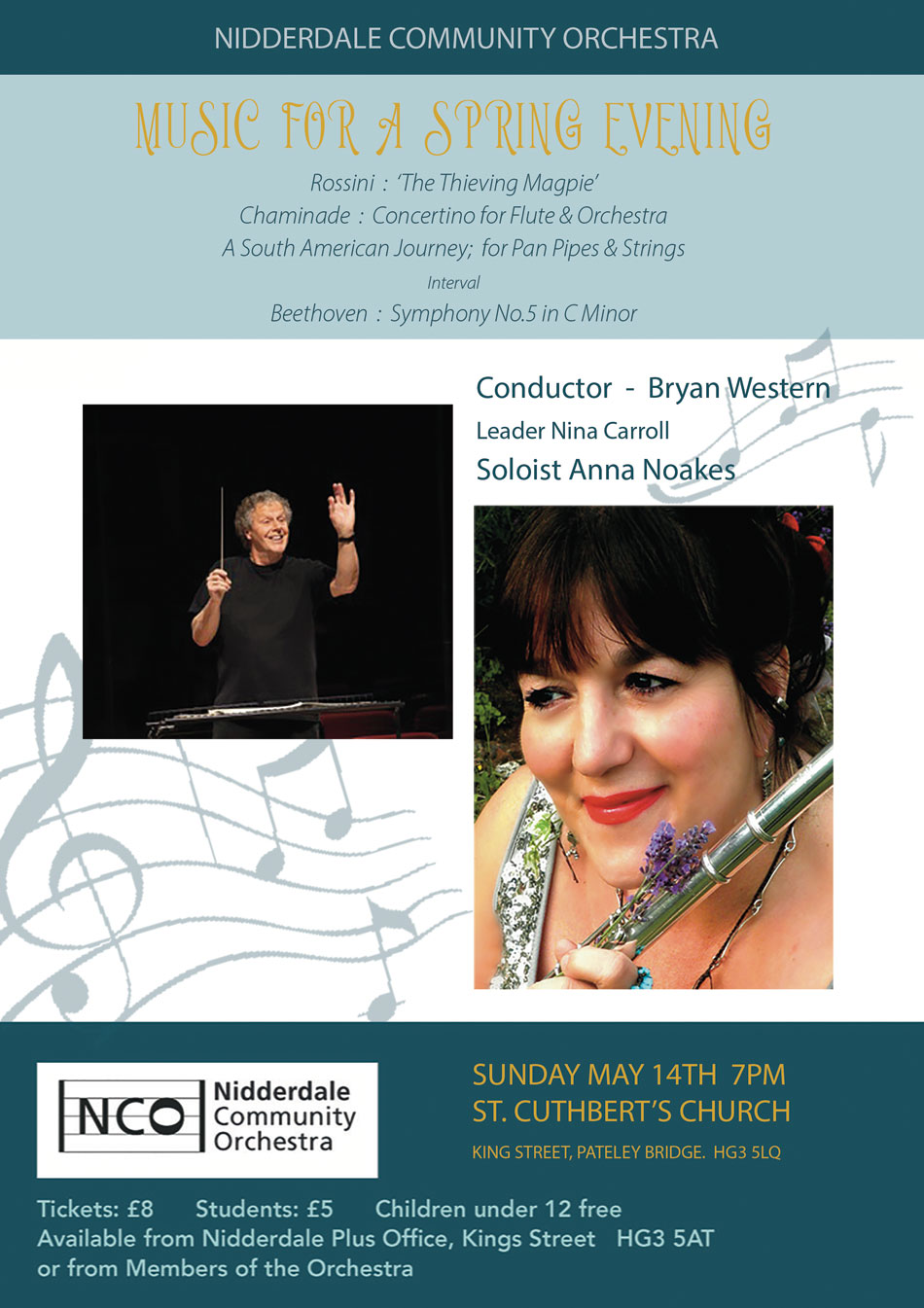 10th Anniversary Concert - 6 Nov 2022
Celebration Concert: 10 years with the NCO: Premiére of the Nidderdale Suite - 4pm Sunday 6th November 2022, Pateley Bridge Memorial Hall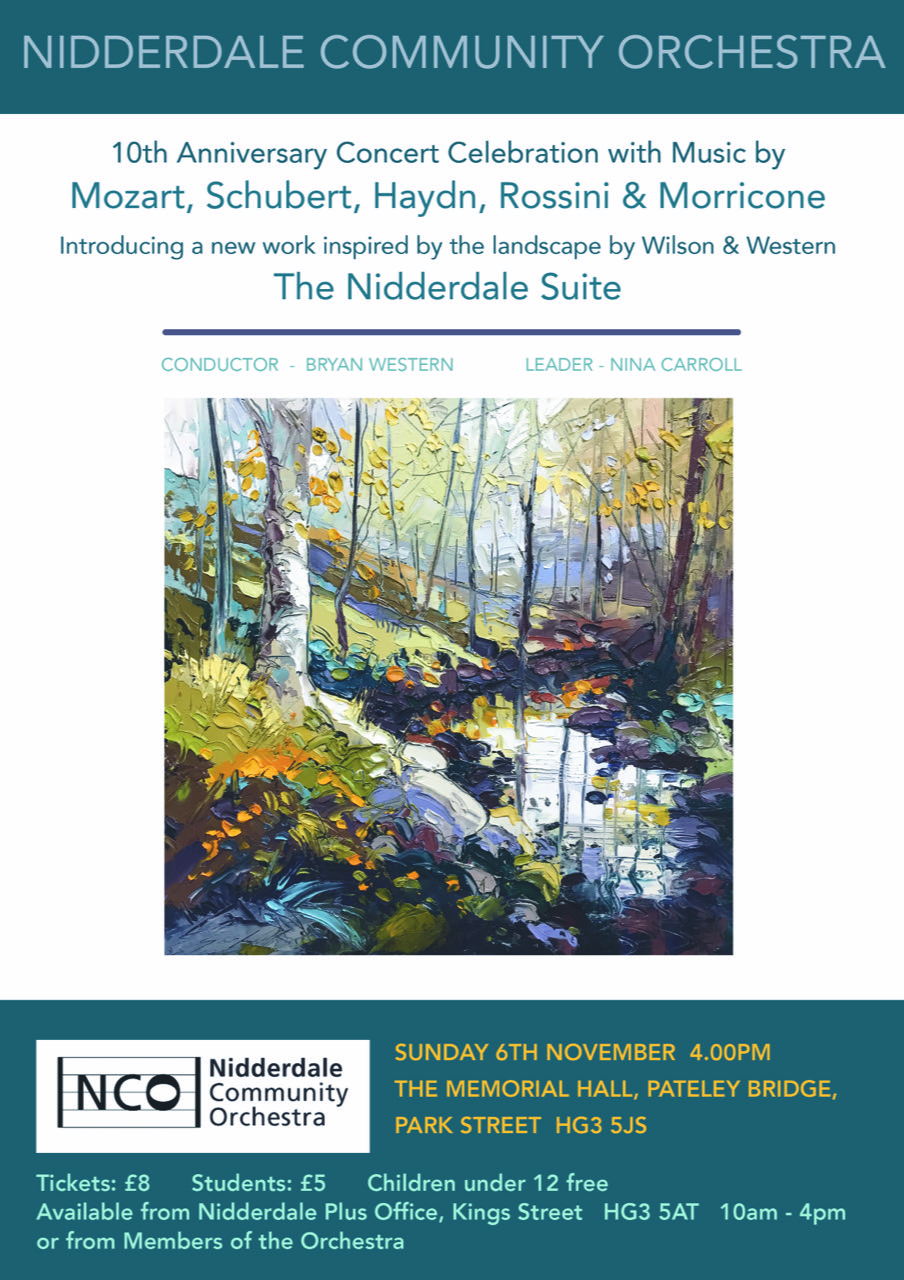 Birstwith Concert November 2021
The concert at Birstwith Church on 21st November was a great success. Despite these uncertain times the church was full and members of the orchestra rose to the challenge under Bryan Western's baton.
Both audience and orchestra loved the rendering of Mozart's Clarinet Concerto by clarinettist David Auld.
Anticipation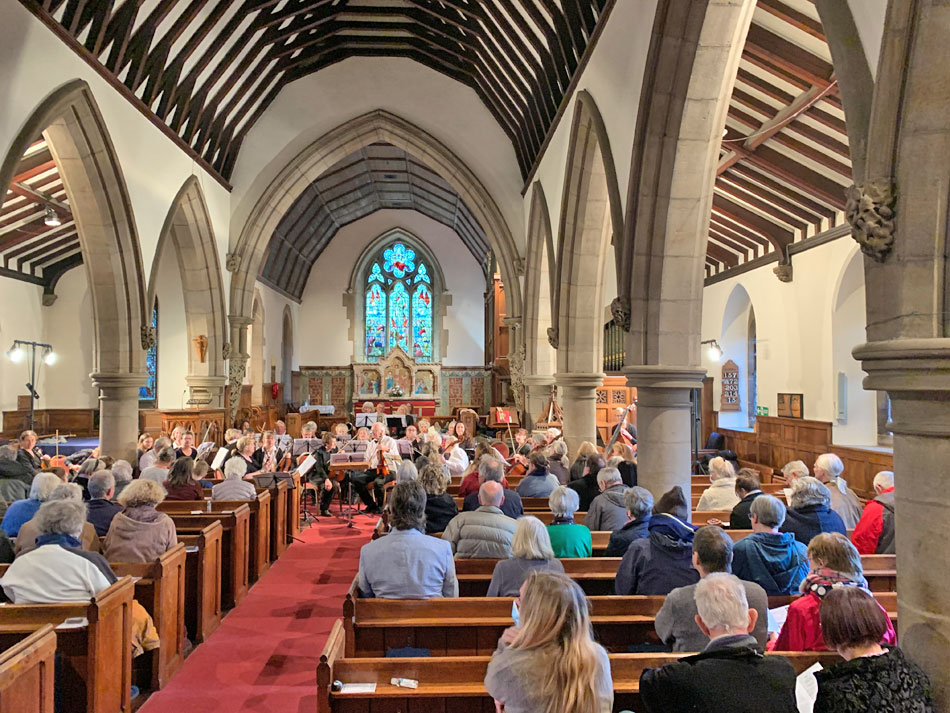 A really successful concert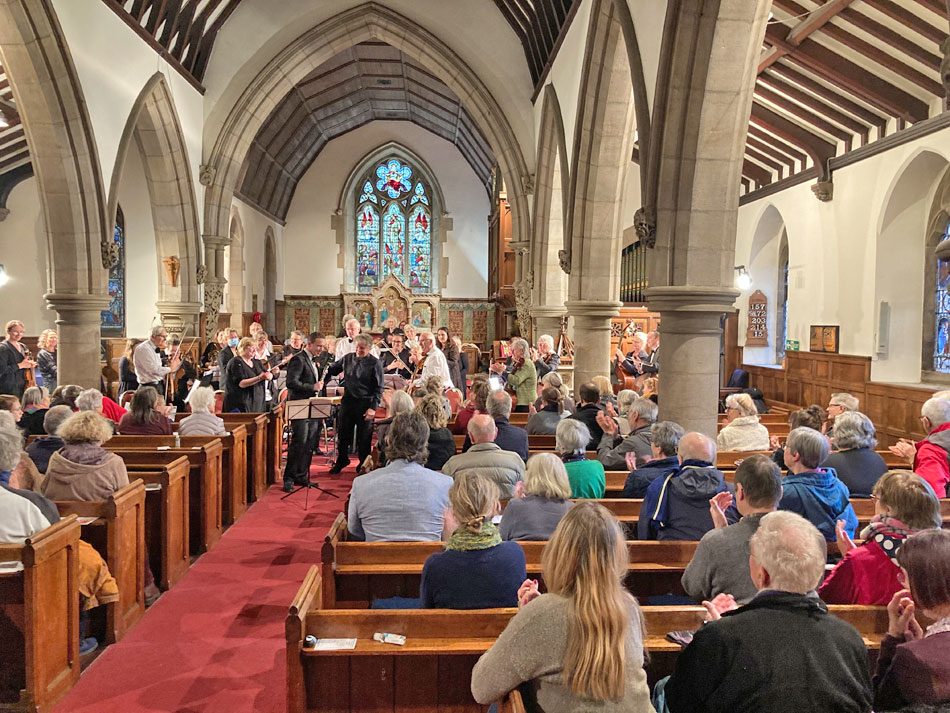 WE'RE COMING BACK
In March 2020 the first Covid lockdown was called and all musical activities across the country stopped. The performing arts, and in particular those involving assemble groups like choirs and orchestras, have been hit especially hard. Now that restrictions are lifted, we are coming back and we can't wait to resume rehearsals and performing for the public once again.
To mark the resumption of the Orchestra's activities, on Sunday 5th September 2021 we are organising a 'Come and Play' at the Memorial Hall, Pateley Bridge starting at 1.30pm and continuing till 4.00pm.
Full rehearsals will start at the Memorial Hall, Pateley Bridge on TUESDAY 14th September 2021 from 6.45 pm to 9.00 pm.
What do we get up to?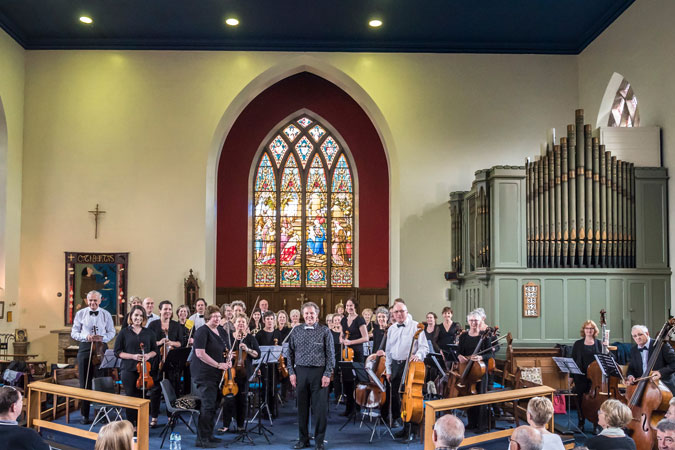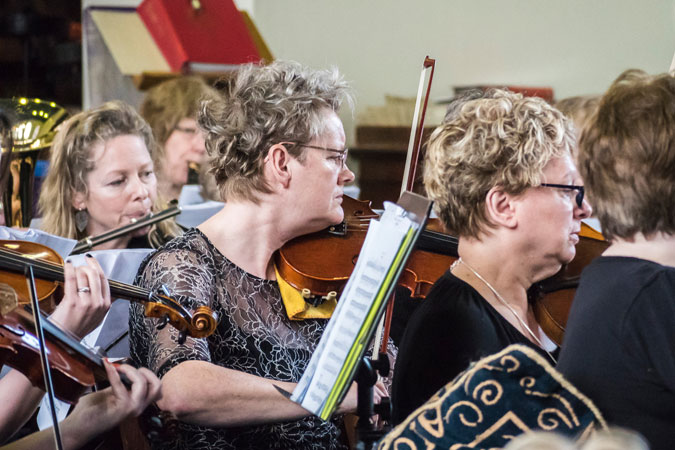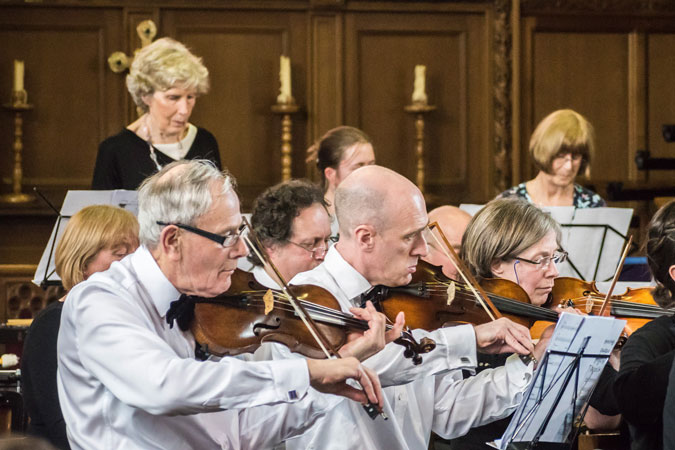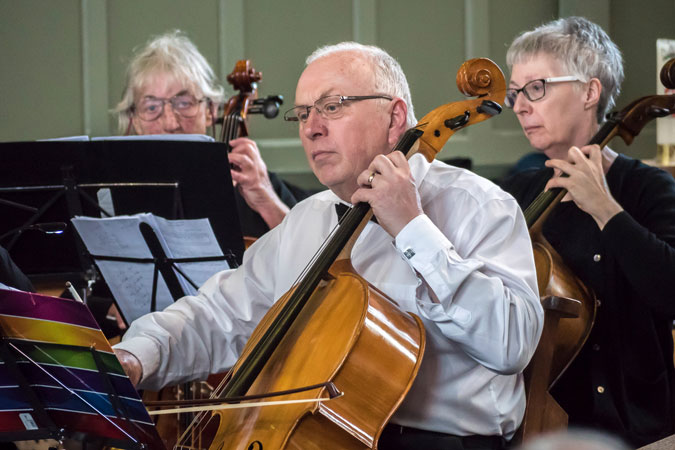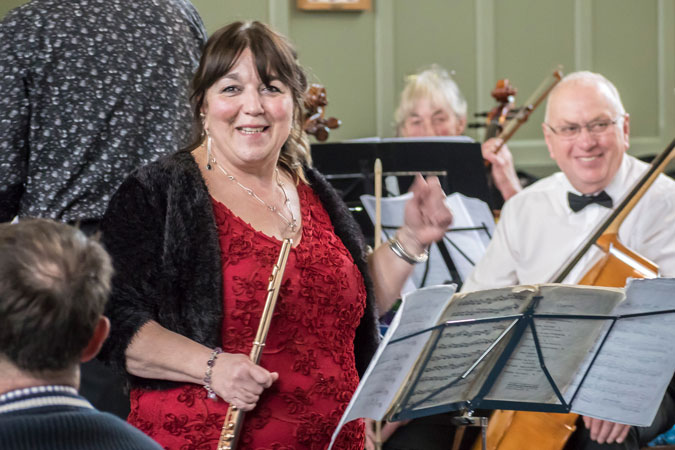 Fundraising for Yorkshire Air Ambulance at Musical Mayhem, Memorial Hall, Pateley Bridge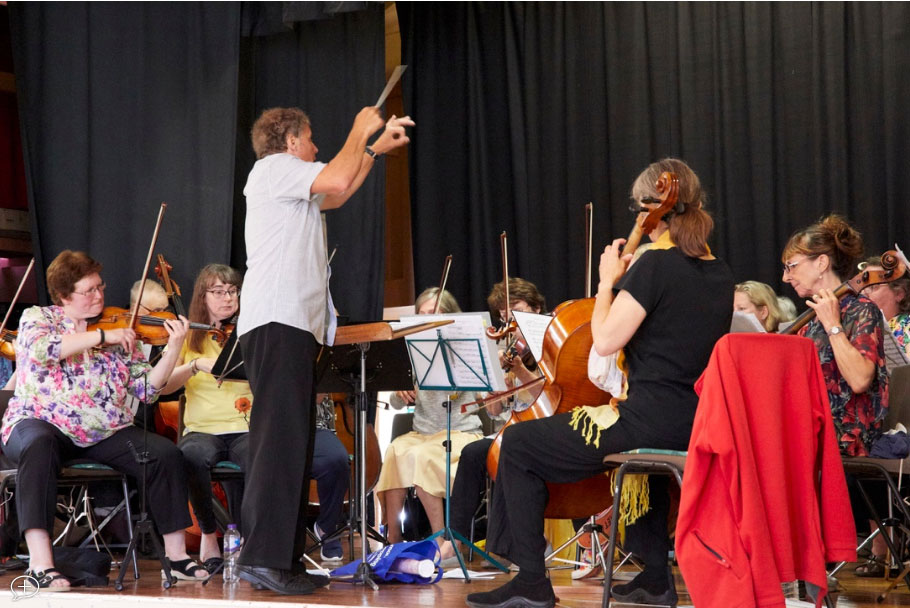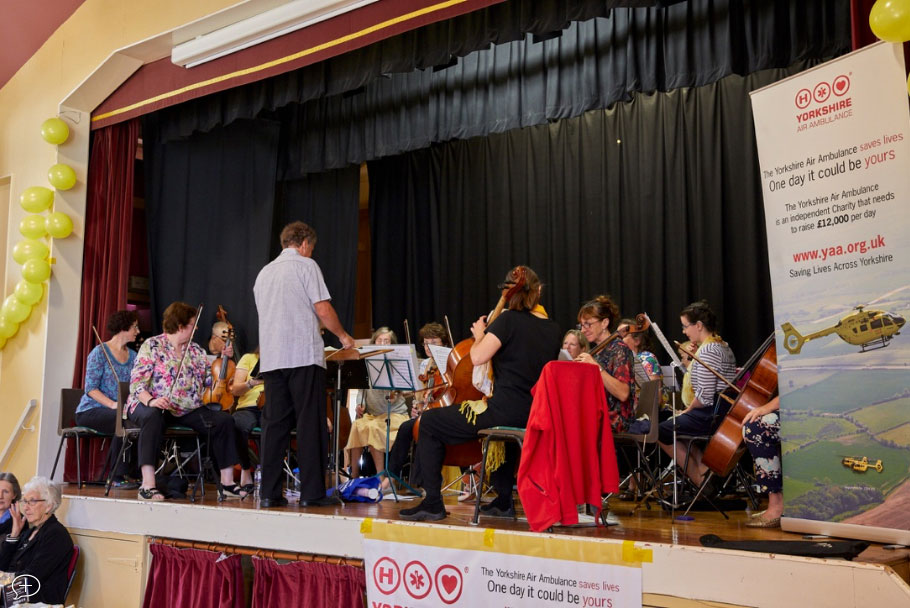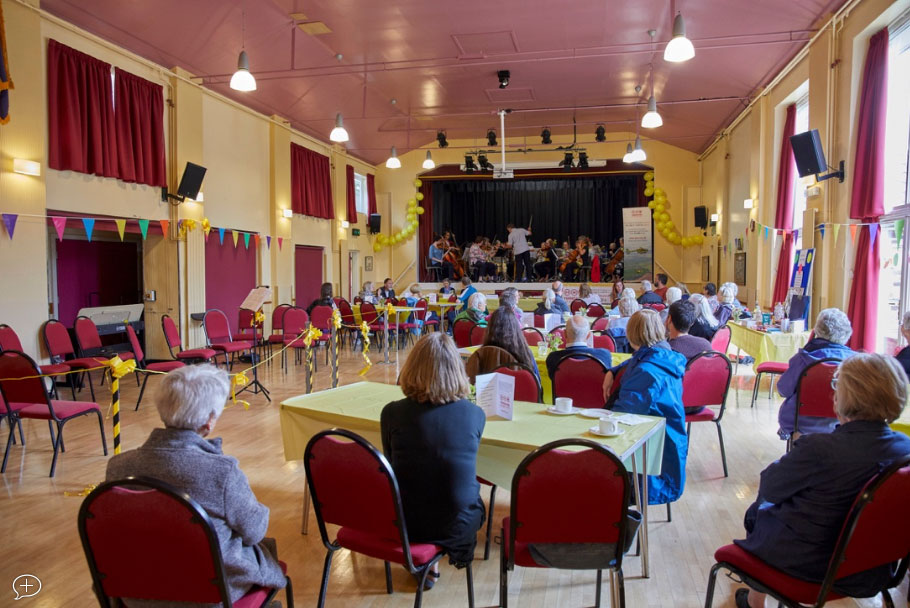 Pateley Bandstand on a sunny July afternoon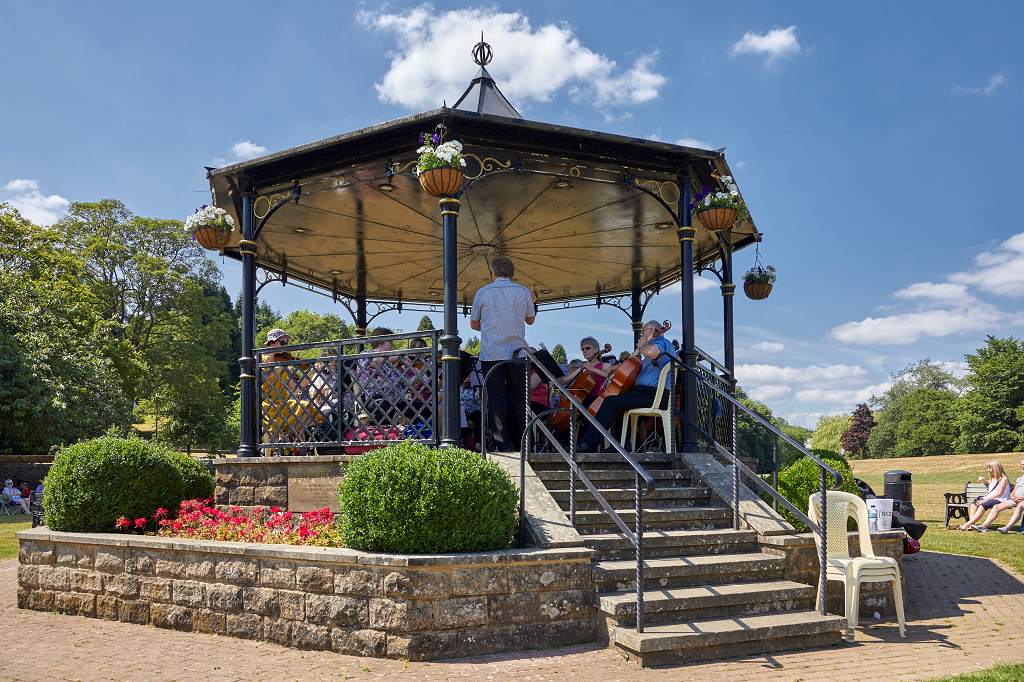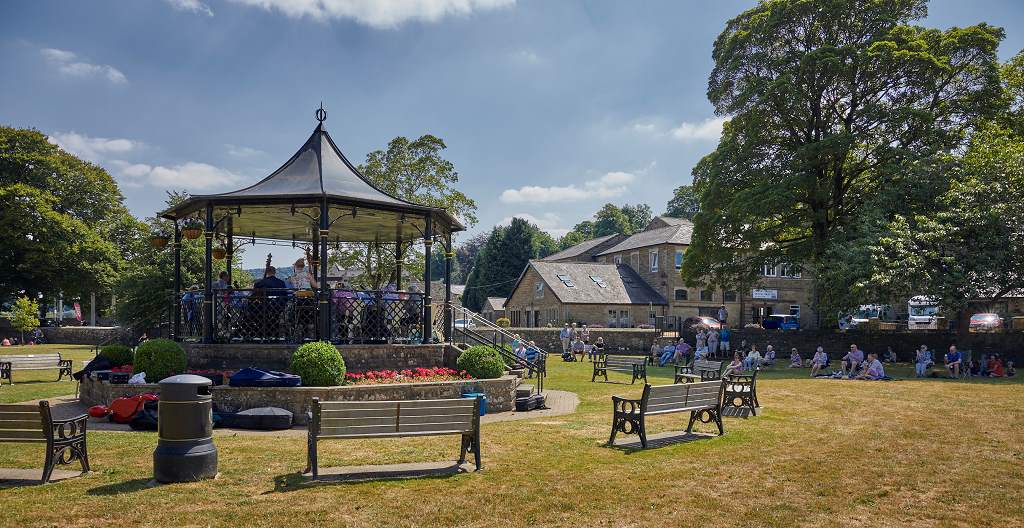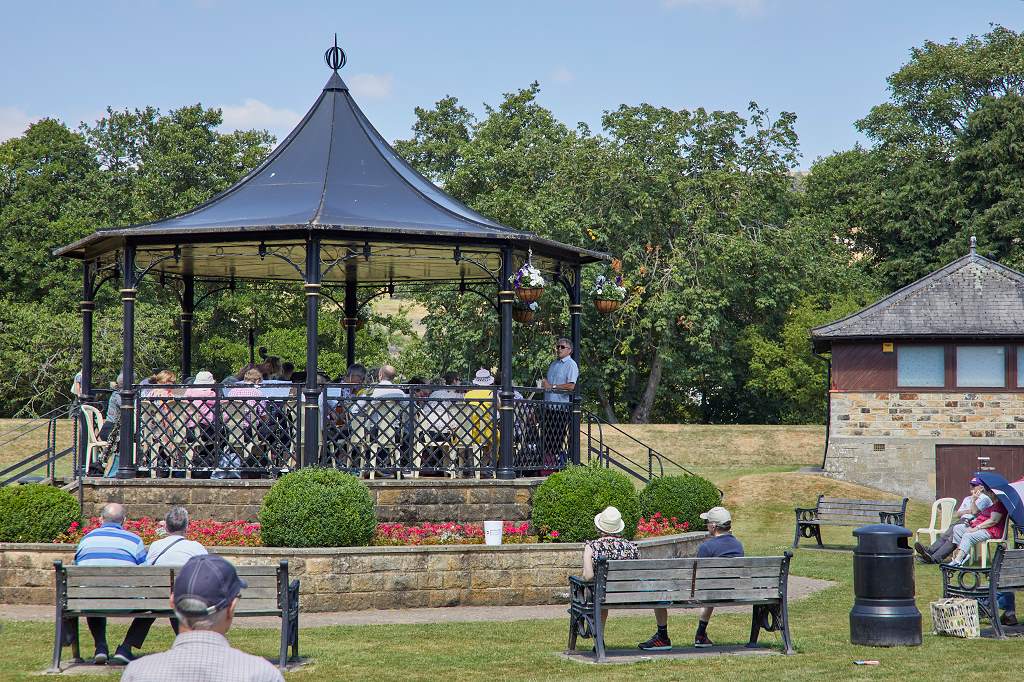 Summer Concert Sunday 7th July 2019
A concert with a view - Toft Gate Barn, Greenhow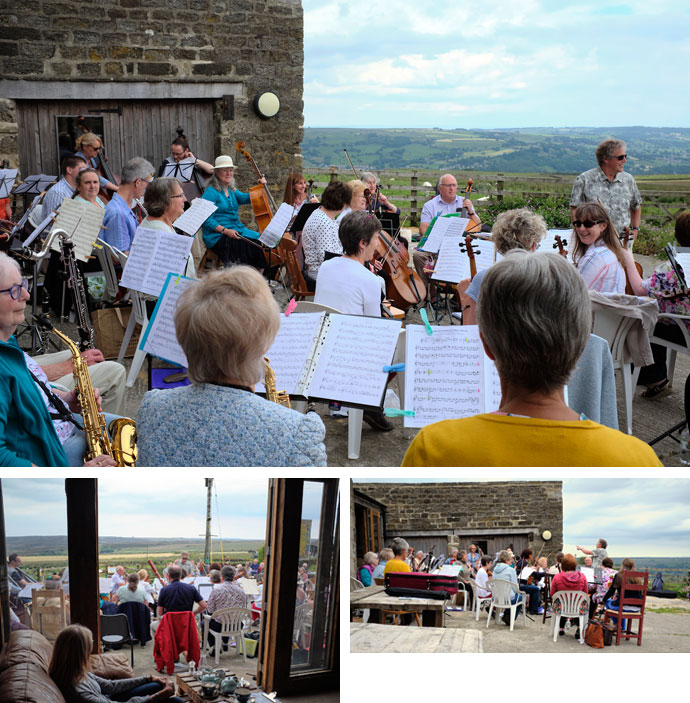 Amateur orchestras in Yorkshire
We are listed on this website of Amateur orchestras.